Japanese Baking Class in the heart of Tokyo in English!
Learn authentic Japanese baking with me.
Take your class in a fun, relaxed atmosphere in Tokyo.
If you are interested in Japanese tasty cakes with Matcha Green Tea,  Soft Japanese Sponge Cakes like Strawberry Short Cake, you'll have to learn how to make these wonderful cakes themselves while you're traveling in Japan! Japanese baking class is always fun and enjoyable!
※The next reservation will be made for the November lesson.
(1)Master course (group lesson)
This is a good course if you want to get certificate and want to learn baking step by step.
Then if you take all master courses(total 6 classes), you can get the certificate.
・Matcha Master Class
・Fluffy Japanese Sponge Cake Master Class
・Fluffy Japanese roll cake Master Class
・Japanese baked goods Master Class
・Japanese popular cake Master Class
・Japanese cupcake Master Class
*lesson cost* 216,000YEN( include tax)
If you want, you could take 6 classes in 1 week as an intensive course.
You could finish the master course quicker than usual.(Price is completely same.) Or you can take a class every month if you live in Japan!
(2)Private Lesson
This is a good course if you have your favorite cakes which you really want to learn or if you don't have too much times to learn while you're staying in Japan.
You could decide your menu by yourself!!
*lesson cost* 24,000 yen for 2cakes
(The price for private classes is 24,000 yen per person. You can choose 2 cakes.)
※If you book a class at weekend, you have to pay additional charge. The cost is 6,000 yen per person.
*Popular cakes*
Matcha roll Cake, fruits Roll Cake, matcha pound cake, strawberry short cake, cheese tart etc…
※We can't offer any accommodation and inter ship.
---
Fait Beau Tokyo is unable to offer refunds on any courses booked until the commencement the class.
Transfers to another class may be made, but only in extenuating circumstances and at the sole discretion of the school.
In this case, Fait Beau Tokyo must be advised in writing at least 1 month prior to the commencement of the class. In the event that you are unable to attend a class and would like to send someone to replace you, please notify us.
Students have to arrive the school maximum 15 minute late. If you late over 15 minutes, the reservation will be canceled automatically.
【ABOUT THE SCHOOL】
"Fait Beau Tokyo" is located in really central Tokyo near Shibuya and you can see a wonderful view of Tokyo from the school.(After you book the class, we'll let you know the details of the school address. Nearby station is Ikejiriohashi station.)
【ABOUT Teacher Sawako】
Teacher "Sawako" was graduated "Le Cordon Bleu Tokyo" and used to live in London and Paris to study cake decoration technique and authentic French baking.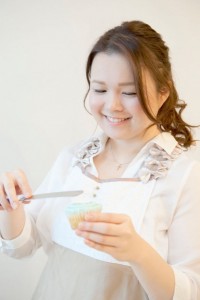 Then she is a author of her recipe book "パリのかわいいお菓子づくり" in Japan!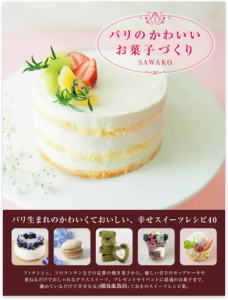 She is a special chef member of "ELLE gourmet(magazine)" and "Tomiz (famous baking equipment and ingredients company)" as a cake decorator.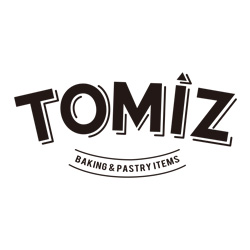 Just had a filming with a famous chef Mr, Donal Skehan for his TV show!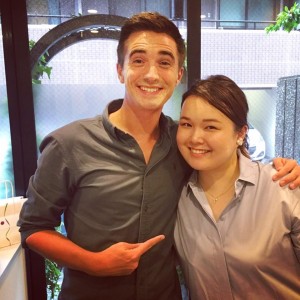 Normally we offer a lot of baking classes for Japanese students but these days she has been giving a lot of group and private Japanese baking classes for foreigners in English!
You can learn not only Japanese baking but also traditional French baking.
---
Reservations for private lessons must be made at least 1 week in advance and you could make a reservation for the next 3 moths.
However do check with us for availability.